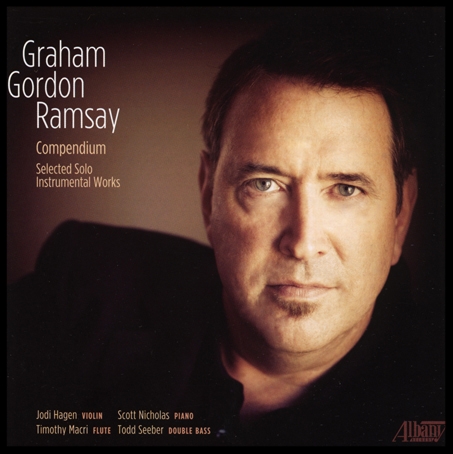 Compendium: Selected Solo Instrumental Works, released in 2013 on the Albany Records label. Includes: Four Autumn Sketches for Flute and Piano; Prologue and Two Scenes for Double Bass; Six Preludes for Piano; Elegy for Violin and Piano; and Lullaby. The CD booklet and liner notes can be downloaded here. This album can be purchased as a CD or by download through all major music dealers.
A Window on the Divine, selected performances by the Seraphim Singers. Album includes Ramsay's Levavi oculus from Three Psalms, as well as Elliot Gyger's Hebrew, Latin, Greek, and Francis Poulenc's Litanies a la Vierge Noire.
Promotional video for the album The Sacred Voice, released on the Albany Records label in 2011.